Welcome to S.e.H Limited
Proudly celebrating 27 years

Ref: This website does NOT use Cookies for any analytical purposes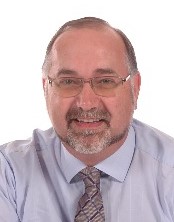 Steve Hunt
Managing Director & Senior Consultant
"We are often told we [S.e.H.] are refreshingly different from our competitors because apart from knowing what we're doing, we are enthusiastic and take pride in what we do, caring about what our clients want or expect"
We are a small team of experienced business specialist advisors with a common aim to reduce our clients' vulnerability whilst improving their business through the development of their people and processes. We don't have elaborate offices as our place of work / business is yours. We also don't spend time or money advertising our services, as we rely on our reputation to do this for us.
We value integrity, professionalism, experience and results above everything else. In our services, we won't just deliver the 'basics' and walk away, leaving you to it as we have a passion for guaranteed success without being overzealous, and as a result our standards are extremely high / as is our success rate.
We target added value and improvement in everything we do - as without this, you as the Client get no real benefits. We pride ourselves on providing excellent Customer service and support at all times.
We value and focus on the working 'relationship' as we know that's where our reputation stands or falls - recognising we are only really as good as our last project. We always deliver what's needed and we are prepared to go that extra step if necessary.
We want you to be totally confident in our abilities and capabilities as we do need our clients to respond positively to our advice and guidance, particularly as we live off of referrals from satisfied customers.

So... what do we actually do?

At S.e.H, we specialise in Effective Business and People Management by using sound management processes, and then ensuring Relevant Compliance and Improvement, whilst providing our Clients with both 'practical help' (easy to understand with tools and techniques to arrive at desired outcomes) and a knowledge management 'reference' resource. Where we transfer knowledge into your business where required and appropriate.

We've been doing this since being established in 1990, via a small but dedicated team, introducing ideas and success from previous experiences, via a framework for achieving results and success. This is primarily related to Strategic and Operational Business Planning and Management Systems that ensuring Business effectiveness. These include the following (as appropriate):
Business Management / Leadership & Improvement

Risk Management & Vulnerability Reduction
Business Planning

Business Continuity Management

Process re-engineering

Change Management

People / Personnel 'Resource' Management

Quality Management, Assurance or Control

Occupational Health & Safety Management, including Fire Safety

Environmental Management

Compliance Management

Food Safety



All focusing on Customer and/or Patient Satisfaction Initiatives

We deliver these services via a combination of Analysis, Consultancy, On and/or Off-Site Support, Training, Audit &/or Assessment plus where applicable, the provision of supporting software and tools.

Whether you are a Single Owner/Home Operation [SOHO], Small to Medium Enterprise [SME], a large Group or a Utility in any Business, Service or Industry application, we can help you to achieve and benefit from recognised management standards or to comply with Legal and/or Regulatory Requirements.

We are specialist 'advisors' [often called Subject Matter Experts - SME's] and managers that help to guide you through the realms of regulations and red tape, using proven and best practices, reducing any of the involved bureaucracy where we can, to make it easy for you to understand, manage and to improve i.e. to be successful whilst being compliant. If you need more than guidance, we can if required, often also physically do it for you as a part time resource.

At all times, we provide and deliver 'cost effective' and 'added value' business solutions.
If you're going to do it, do it right first time, with S.e.H